I started my quest for a career at my local community college.  I took a 'what do you want to be when you grow up' kind of class.  One thing that has always stuck in my mind is something the professor told us.  She said that a job is something you do to pay your bills; a career is something you would do if you didn't have to work.  She suggested that we volunteer our time somewhere, and if we liked it enough to do it for free, we'd most likely stick with it and enjoy it.
So that was my beginning in the counseling field.  I volunteered at a Domestic Violence shelter and worked with adults and children who had survived physical, emotional, and sexual abuse.  I heard stories of tremendous trauma and pain and saw that with hope and guidance, survival is possible.  It was working in this setting that I learned that healing and change can't happen without a safe place to talk where there are no judgments.
At the domestic violence shelter, I worked with kids who were lucky enough to have one parent to rescue them from the abuse going on at home.  At my next place of employment, I began working with kids in the foster care system who had been taken away because no one protected them.  No one in their family said "enough is enough".  I was dealing with kids who were taken from all that they knew to a new home, a new school and then were expected to make new friends and adjust, all because of something someone else did.  It was there that I really learned about resiliency.  I saw kids who, with a little help, were able to succeed even after their lives had been turned upside down.  I was also able to work with parents who were willing to learn how to improve their parenting skills.  I learned that many times, parents do want the best for their kids, they just don't know how to get help.
After 10 years of working solely with kids and their families (and having 2 kids of my own), I started my private practice.  In 2004, I decided that I loved working with kids and their families, but I also wanted to work with individuals (adults) and couples.  Since that time, I have successfully been able to work with children, adults and couples.   The main issues that adults seem to be encountering are depression, anxiety, communication problems within their relationship, and most recently, effects of economic hardship in their lives.   In my private practice, I incorporate the lessons of the past;  I strive to provide a safe place a person can go and be themselves, with no judgments.  I continue in my belief that resiliency resides in everyone.  I truly believe that change is possible and that everyone has room for improvement in their lives (including me).  It is a lifelong journey that I am honored to be able to help facilitate within the therapy process.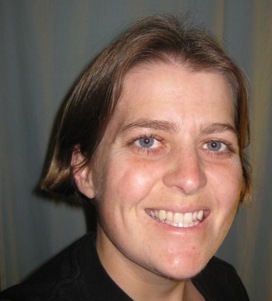 School: Long Beach State University
Degree's held:

Master's in Counseling, Emphasis: Marriage & Family Therapy

Credential in Career Counseling

Bachelor's in Psychology
How to verify my Marriage & Family Therapist (M.F.T.) license:
Name, License No. and State: Amie Lowery-Luyties, Lic#: MFT 41428, California
How To Verify License: Go to the California government website:  http://www.bbs.ca.gov/
Click on "Consumers"
Scroll down until you see "verify license or registration" (click on that link)
Type in the name of the therapist you want to verify
How to verify my Pupil Personnel Services (P.P.S.) credential:
Name, License No. and State: Amie Lowery-Luyties, Credential#: 160183253, California
How To Verify License: Go to the California government website:  http://goo.gl/PZ1Mvb
Click on "public search"
Type in first and last name of person you are checking on